Your hometown UX conference
Designed For User Experience Pros
Led by UIE's own Jared Spool, UX Thursday Chicago consisted of case study style presentations from local superstars and keynotes from leading UX experts. Based on the success of that January 2013 event, we've got more on the way. Stay tuned for details on the next event.
Interested in bringing UXT to your city? Vote now…
Chicago Keynote Speakers
Jared Spool kicked off the day sharing valuable research and insights on the effect mobile has with the user experience. Stephen Anderson will wrap the day with an entertaining and informative talk on how micro-moments make huge impacts with user experience.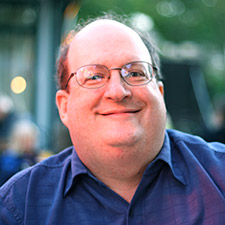 CEO & Founding Principal
User Interface Engineering
Jared Spool took UX to a new level in 1988 when he launched UIE. And by, "to a new level," we mean "validated UX as a vital component of our work, then spent the next 25 years conducting research and writing tirelessly to keep validating it."
Jared often can be found onstage, where he captivates crowds with stunning data that reveal how UX can affect a company's bottom line. He's helped thousands of companies worldwide to increase their profits, identify interaction failures, and integrate UX research and design into their product development cycles.
Twitter: @jmspool
Back to speakers
Independent Consultant
PoetPainter, LLC
Stephen P. Anderson is a speaker and consultant based out of Dallas, TX. He offers product strategy and design expertise to help large companies create valuable customer experiences. He also spends unhealthy amounts of time thinking about design, psychology and leading intrapreneurial teams - topics he frequently speaks about at national and international events.
Stephen's publications include the Mental Notes card deck, a tool to help businesses use psychology to design better experiences and his book Seductive Interaction Design where he explores this topic of psychology and design in more detail.
Back to speakers
Chicago Speakers
See bios and hear presentations by clicking on each speaker's name. Jared Spool personally chooses and works closely with every presenter to make sure you'll get access to great case studies and be on the road to becoming a leading UX designer!
Future
Want UXT to come to your town?
UX Thursday is nothing without you! Tell us where you want to see us next.
Chicago Sponsors
Thanks to our sponsors for their generous support.

From mobile prescription refills, to ordering products online or for store pickup, to creating photo prints and creative products ­ the Walgreens.com omni-channel experience is about ultimate convenience for our customers.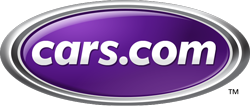 Visited by more than 11 million car shoppers each month, Cars.com is the leading destination for online car shoppers, offering credible and easy-to-understand information from consumers and experts to help buyers formulate opinions on what to buy, where to buy and how much to pay for a car.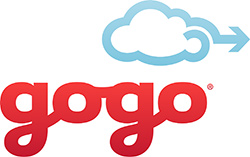 Interested in sponsoring UX Thursday?
Please contact Lauren Cramer, 978.327.5561 or email events@uie.com
Hosts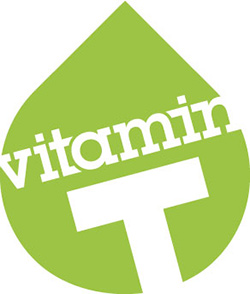 Vitamin T was created to meet the unique needs of ad agencies, mid-sized companies, and the digital creatives we all love. We personally meet our candidates and have proprietary hands-on assessments to provide carefully screened designers, developers and copywriters on a freelance and Talent Bridge basis.
User Interface Engineering is a leading research, training, and consulting firm specializing in web site and product usability. Jared M. Spool founded the company in 1988 and has built UIE into the largest organization of its kind in the world. With our in-depth research findings based on user observation, we empower development teams to create usable web sites that increase customer satisfaction and loyalty.